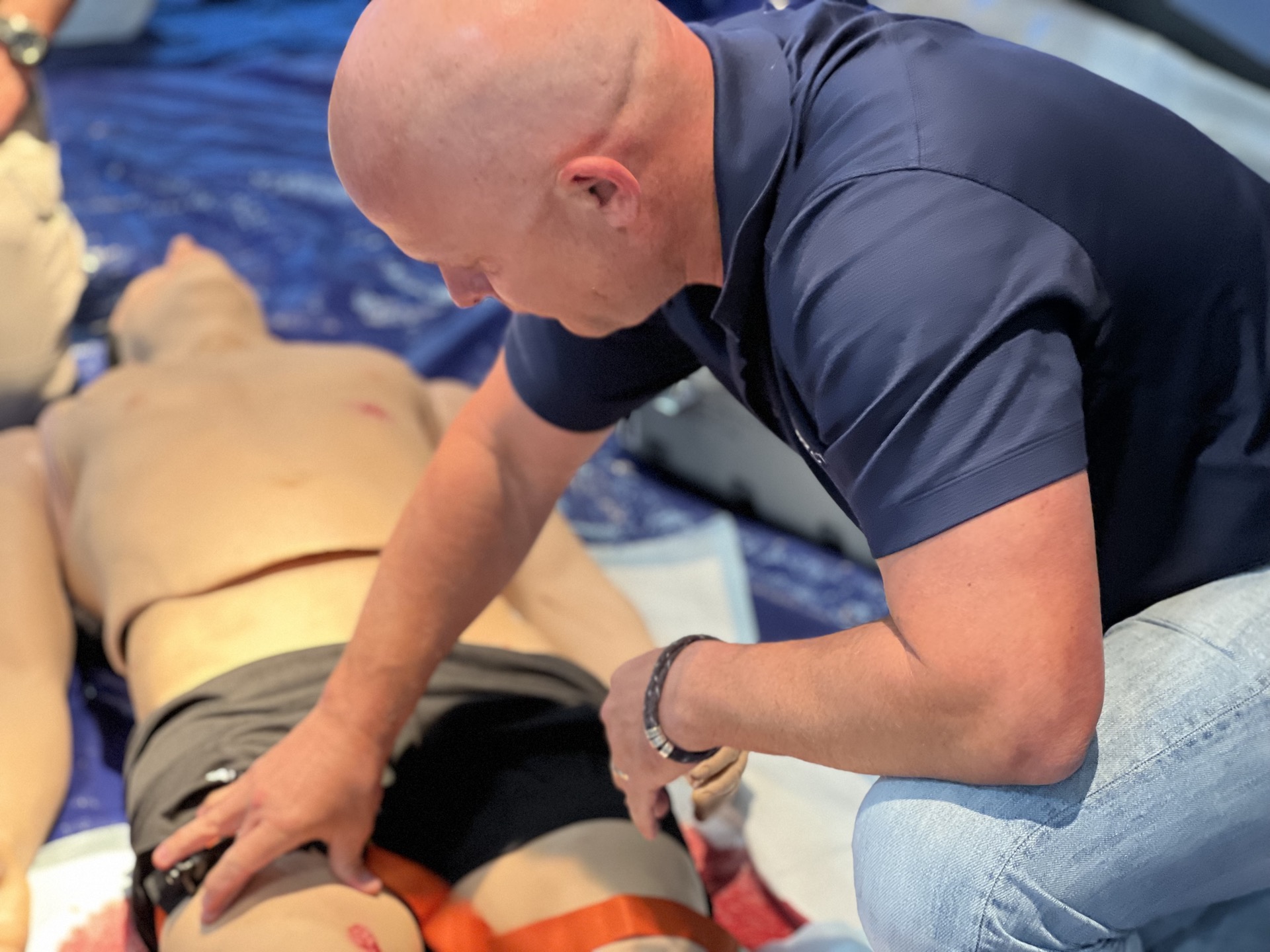 Monday, April 4, 2022
Immediate Release
Contact: Jake White
Phone: 407-340-0033
Email: Jake@CopsDirect.org
COPS WORK ON BLEEDING VICTIM FOR HOURS AND HOURS
Denver, Colorado: On March 30, 2022, Cops Direct donated a $70,000 critical care trauma manikin to help train 90 departments throughout Colorado. This manikin will be used to train life-saving medic skills to law enforcement. Traumas range from injuries which require a tourniquet, to chest bleeding, airway obstructions, ocular variations, and much more.
"This is the best tool to finish the educational process for law enforcement to serve the public." Stated David McArdle, MD FACEP of TacticalChainofSurvival.net. "This manikin pushes the limits of knowledge and skill which is imperative to learning. Think of this as a 'flight-simulator' for first responders to practice, correct their errors and prepare for actual traumas."
"This is the genesis of a new era in public service." said Police Chief Terrence Gordon of the Thornton Police Department. "This is perfect for the 'Stop the Bleed' campaign. The scenarios are very realistic and believable. In addition, we have an opportunity to develop our team cooperation and duties."
Sergeant Shane Hendrixson of the Thornton Police Department added, "This donation will complete our ability to properly prepare for life threatening casualties from vehicular crashes to stabbings, gun shots and blunt force trauma. The training with this unit will also increase our ability to effectively communicate with paramedics and other trained medical personnel."
For more information on how to help provide financial support for future donated manikins in your community, please contact Jake White at Jake@CopsDirect.org.
#####